Cephalopod mollusk with an elongated body and smaller than the common squid. In its head it has two tentacles and eight arms. The most valued are those of less than 10 cm and captured by hand with hooks.
Its bag with ink serves to protect itself and also has a great culinary value. So its name derives from the Latin word calamarius (tintero).
Lura fishing is very common in Galicia, generally in the summer months.
Its high content in vitamin B2 and B12 contributes, among other functions, to the reduction of tiredness and fatigue. In addition, vitamin B2 helps to maintain sight and skin under normal conditions.
It has a high copper content which contributes, among other functions, to the normal pigmentation of the skin and hair, to the normal transport of iron in the body and to the normal functioning of the nervous and immune systems.
Selenium contributes, among other functions, to the maintenance of nails, hair, as well as to thyroid function under normal conditions.
Generally presents: high protein content, high content of Omega 3 fatty acids (EPA and DHA), high content of vitamins B2 and B12 and high content of minerals such as copper, phosphorus and selenium.
Source of vitamin B3 and zinc.
– Stuffed cuttlefish and codium mayonnaise –
– Cuttlefish in their ink
– Mayonnaise
– Seaweed Codium
Open the can of cuttlefish in their ink, remove the pieces and reserve. On the other hand, prepare a codium seaweed mayonnaise.
For the plate, prepare a base with codium mayonnaise, place the stuffed baby cuttlefish on it and decorate with a sprout.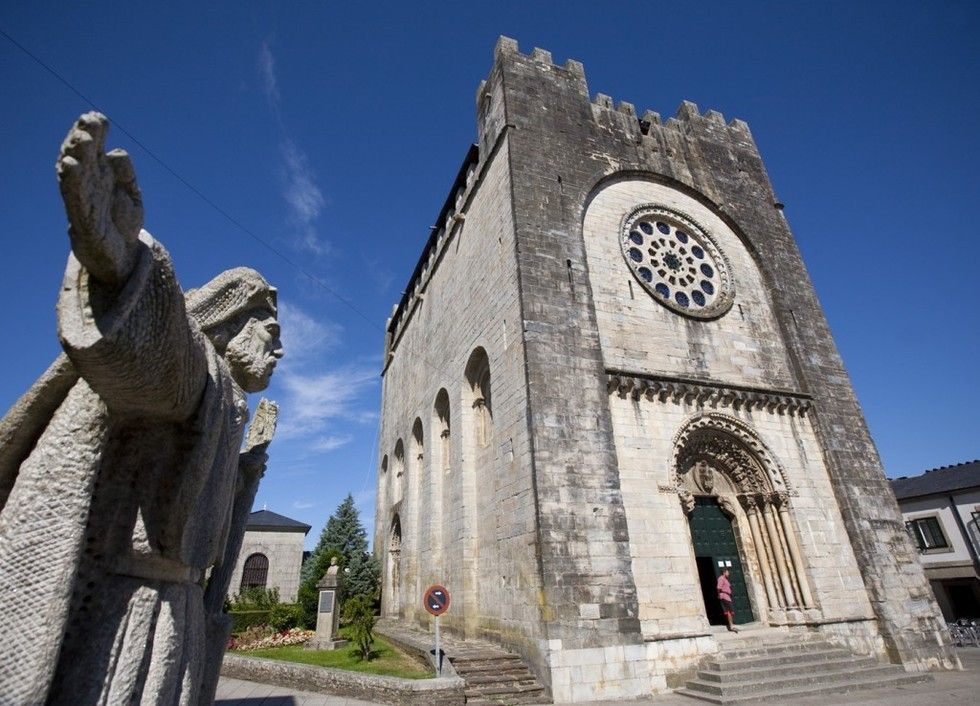 It could be said that there are two Portomarines, one that has been submerged under the waters of the river Miño and is seen when the flow of the Belesar reservoir descends, and another of barely half a century of life in the nearby Monte do Cristo.
Why? When the Belesar reservoir was built in 1962, there was a risk that the reservoir would absorb everything that the villagers moved
stone by stone, the village's most emblematic buildings to a safe place.
What is clear to us is that the history of Portomarín, both the old and the present, has always been linked to the river Miño and the bridge that crosses it, an obligatory stop for pilgrims.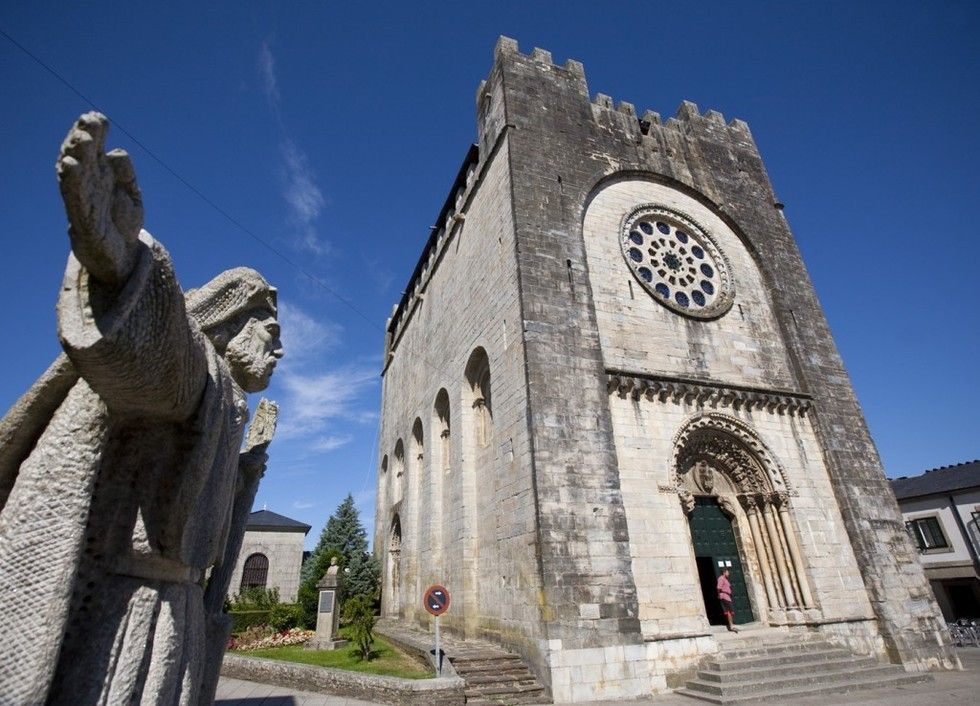 Church of San Nicolás
It dates back to the 13th century and is one of the most important examples of Romanesque architecture in Galicia.
Chapel of Virgen de las Nieves
Built over an arch of the old medieval bridge, which can be reached by crossing a large staircase.
Church of San Pedro
It predates the Church of St. Nicholas. It has a baroque façade with a Romanesque front from the 10th century, although it was not consecrated until the 12th century.